Cyber security and work-from-home become key executive concerns
Cyber crime and data breaches are rated higher as threats by executives in the Asia Pacific than by their global counterparts, with more than half saying security risks had risen over the past 12 months.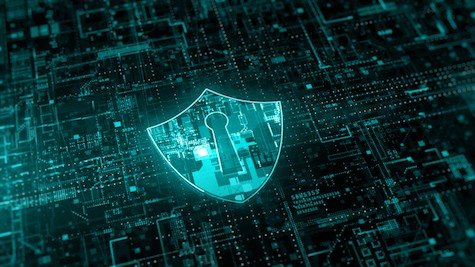 Another concern in the region, revealed by Mazars' annual C-suite barometer report, was the skills shortage and change to work patterns following COVID.
Global head of sustainability at Mazars, Chris Fuggle, said that as businesses made it through to the other side of the pandemic, cyber security and the improved implementation of technology were a new focus.
"A high number of APAC executives feel cybersecurity risks have increased over the past year," said Mr Fuggle.
"With both cybercrime and data protection regulations on the rise, it's no surprise that this topic is high on the agenda of the C-suite in APAC."
About 55 per cent of APAC respondents said that there had been an increase in cyber risks over the past 12 months and they were also more concerned than their global counterparts that a significant data breach would occur within the next year.
Despite this, more than two-thirds of executives were relatively confident that their data was protected.
Another focus of the 1,000 global executives surveyed by Mazars was using technology to advance their business.
Most executives believed technical innovations and associated trends would have a significant impact on businesses and an overwhelming majority said their company would be able to respond through increased investment in IT systems.
Among APAC executives, three in five expected their firm to undergo a technology transformation within the next three to five years.
The skills shortage was another topic of concern, with more APAC executives predicting that hybrid working would be part of a long-term change to businesses as they tried to entice employees through increased flexibility.
"Covid-19 has driven huge transformations in both the way we work, particularly with the move to homeworking (which is expected to be a long-term change for more APAC businesses than the global average), and the leadership skills executives in APAC feel they need," said Mr Fuggle.
"Competition for talent is immense, as are people's expectations for the way businesses behave."
The increased importance of ESG factors among APAC executives was also revealed with 49 per cent responding that it was critical to business growth, compared to 43 per cent globally.
The increased importance placed on ESG by APAC executives was seen as 67 per cent of respondents said their firm already produced sustainability reports, compared to 63 per cent globally.
Mazars C-suite barometer surveyed over 1,000 executives, with over 200 involved in the financial services industry, and approximately 200 located in the Asia-Pacific region.
Josh Needs
01 September 2022
accountantsdaily.com.au